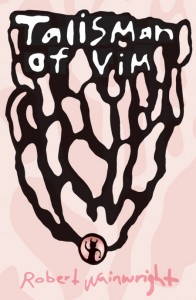 ISBN 978-0-473-26301-0
Young adult fantasy novel
A5 format, paperback, 160pp
Cover design by Matthew Bartlett
When Leigelord Michael Marquesse steals the Legendary Talisman of Vim, an artefact of immense unexplored power, an epic chase across the city of Valmort begins. Pursued by a mysterious hooded figure and a coterie of elite assassins, Michael discovers the Tomes of Creation, a demon unleashed and a jewel that transcends the confines of space.
About the author
Robert Wainwright was born in Wellington, New Zealand, in 1997. He has been interested in writing since a young age, and began his first novel Talisman of Vim aged 13. He attended Onslow College where he studied a multitude of subjects ranging from Chemistry to Classics. He is currently writing the second book in the Gem trilogy which he hopes to complete in the foreseeable future.
He lives in Wellington.